Woodshed: Work Continues
It was a nice day today, so I was able to get some more work done on the woodshed.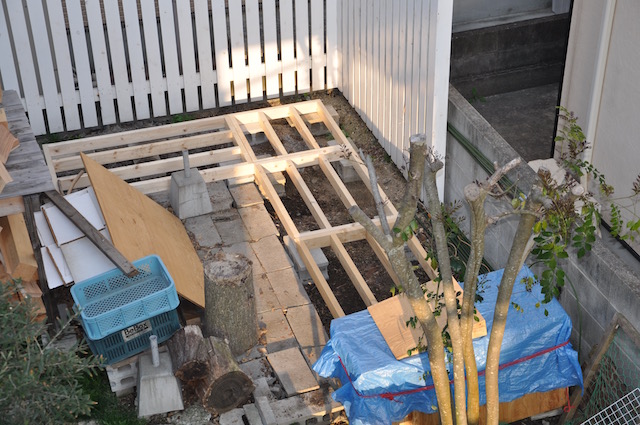 Happy Easter!I took advantage of the nice weather (and no work) to continue my work on our woodsheds.Previously we had 2 woodsheds but I'm going to try to make four connected woodsheds. A few weeks ago I had finished the floor of one of the sections, but today I was able to complete the remaining sections.Next week (maybe) I'll add legs to the floors and move further towards completion.I still don't know how I'm going to make the roof section in the corner, but that's for another day.Today I'm glad that I could triple the amount of work I had done on the sheds. Baby steps, baby steps.