Swirled Sesame Tea Cake
02/04/18 19:20 Filed in:
food
I saw this recipe for a sesame cake recently and decided to make it today.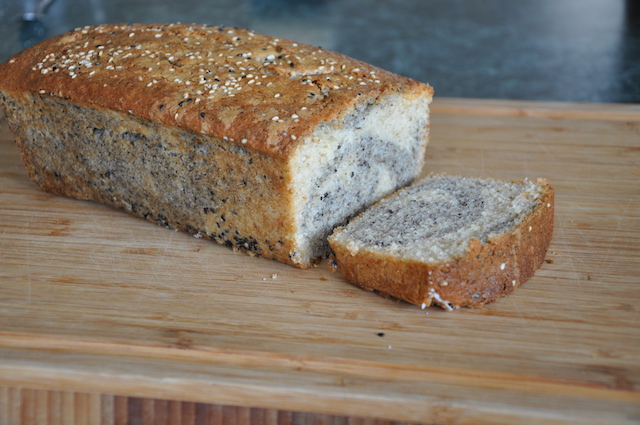 Recipes come and recipes go. This one popped up on my radar recently and it looked good and easy to make.The recipe is from Bon Appetit's site. I get a daily e-mail from their site and from time to time decide to make some of the recipes.Sesame seeds have always tasted good to me, in almost any form, so I had a feeling I'd like this cake. Here is the recipe. There are no difficult instructions or ingredients involved so this is a good recipe for anyone who's interested to try.In about 30 minutes, I had everything mixed up and the cake could go into the oven. It baked up easily and came out of the pan with no problems.After cooling and taking pictures, I had to try it. Moist, slightly sweet but not overly so, and a nice sesame taste. I was actually struck by the fact that the sesame taste wasn't overpowering considering how much sesame seeds (and other versions of sesame seeds) went into it.Perfect with a cup of tea or on it's own, give it a try. I'm glad I did. Thanks, Bon Appetit!